Users must be authorized by the administrator to use the bulk emailing function. Learn more here.
Steps to take
1. Go to bulk email screen by clicking Bulk Email then Compose/Edit.
2. There are 3 ways in which to send bulk emails. Select one to proceed.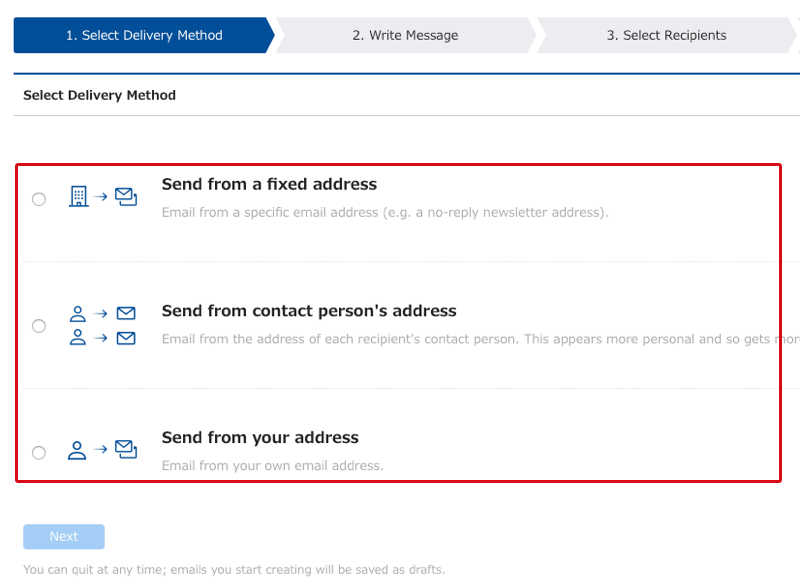 3. Select HTML for email format.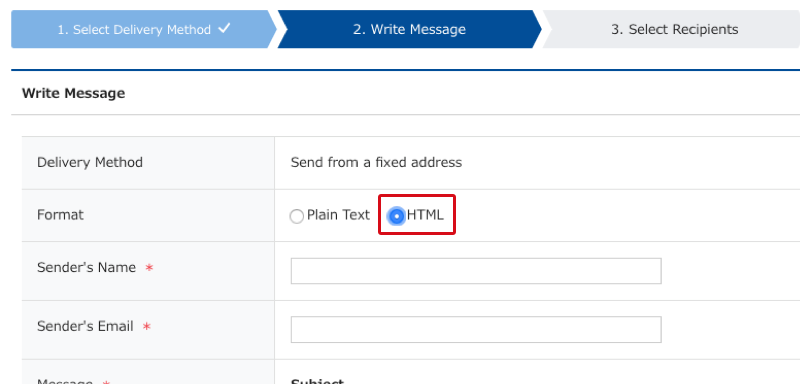 4. Enter the recipient details and message subject, then the HTML code.
Users can choose to enter the plain text code as well.
5. Preview the details entered, and send a test message to view how they will be delivered. Click Confirm to proceed.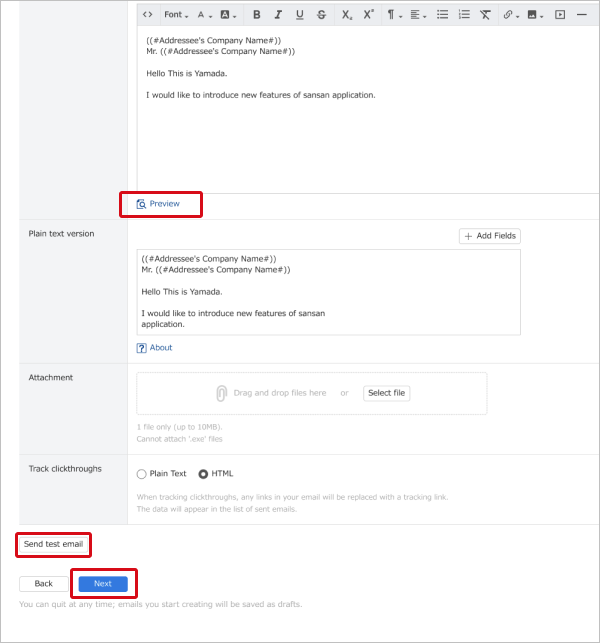 For the next steps, go to Create recipient list.
Things to note
Emails sent according to the steps shown may be received in a different format, depending on the recipient's email software or browser.
If inappropriate tags, e.g., in Javascript, are attached they will be removed automatically.