You can do email deliveries using HTML format. Please do the tasks in the procedure below to accomplish this.
* To use this function, it is necessary to have permission for "Email delivery". For how to give permissions, see here.

Procedure
1. Click on "Bulk Email", then on "Compose/Edit".
2. For the type of email, choose either "Send from a fixed address", "Send from contact person's address", or "Send from your address", and then click on "Next".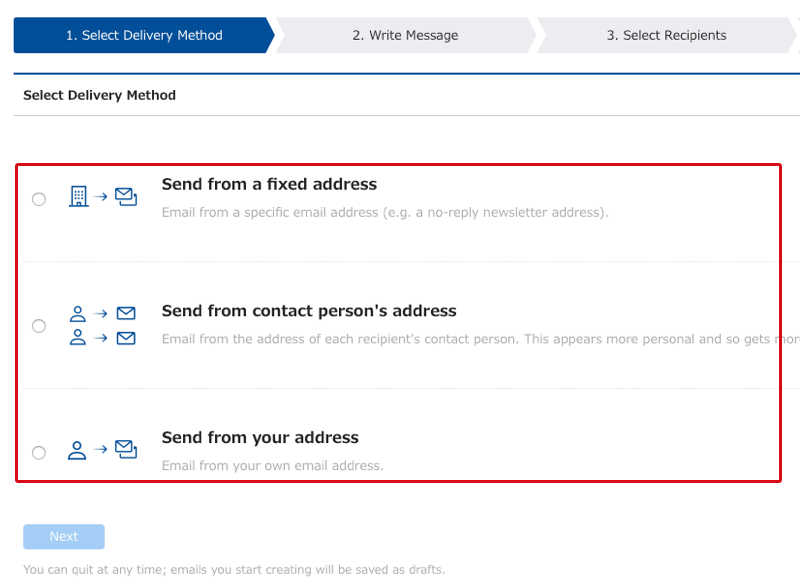 3. Select "HTML" for "Format" for the body of the email.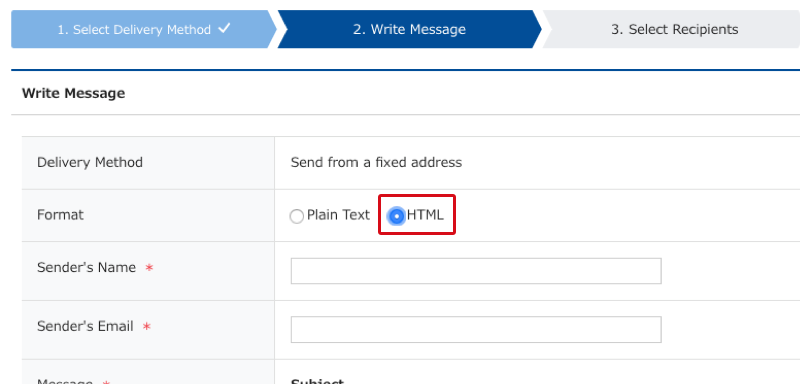 4. Input the senders, the email addresses of the senders, and the subject, and then in Body (HTML) directly input the HTML code, or paste the code in.
*You can also set plain text.
5. After inputting the HTML code, you can check the contents with the preview.
Also, by sending the test, you can see how it will appear when it is actually delivered.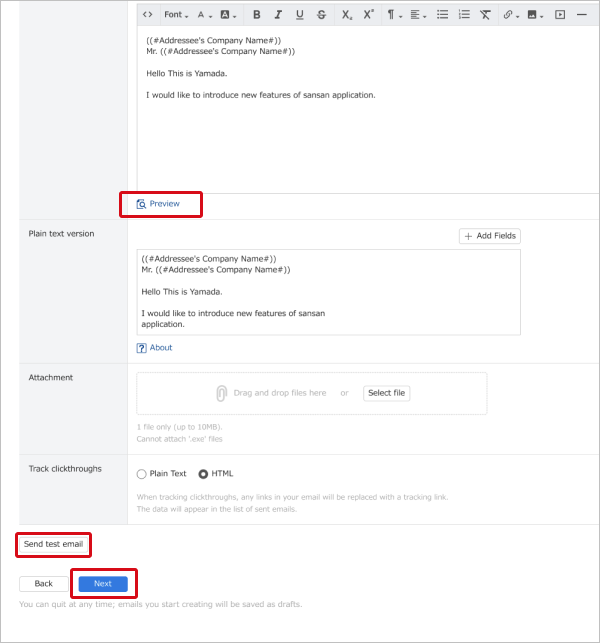 If there is no problem, click "Next" and then continue the delivery tasks.
For the next steps, please see "3. Specifying recipients" of the procedure for Bulk email delivery.  

Note
The contents received by the recipients may differ from what you sent depending on the receiving email software or browser environment.
If there are any improper tags (JavaScript, etc.) included in the email delivery, they will be automatically deleted.