Here we will explain how to manually collate multilpe business cards under one business card from the recognize as same person screen.
Main point
When business cards are found as candidates for recognizing as same person, you can set it as one of the following. For the characteristics and specifications of each of these, please see here.
Set as the same person
Set as different people
Procedure
1. Click on "Candidates for Recognition As Same Person" from the home screen.
2. Choose candidates from either "Candidates both within my data", "Candidates in my data and other", or "All candidates".
3. From the recognition conditions, choose "Same name" or "Same email".
4. Click on the name or email of a candidate, and then select whether they are the same person or different people.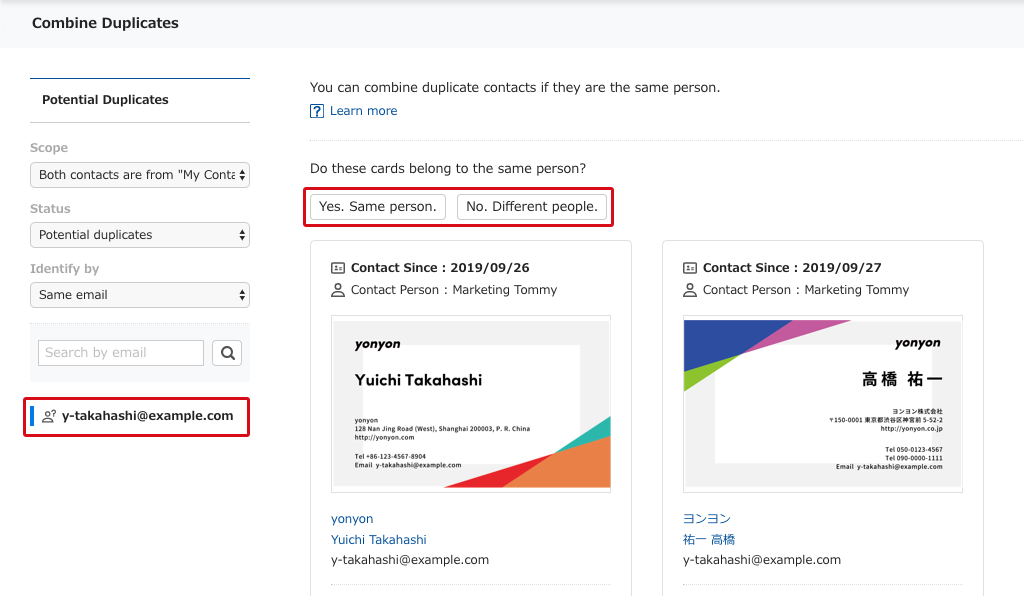 How views change before and after setting cards to the same person
[
] is Candidate not yet recognized as the same person, and [
] is Person already recognized as the same person