Adjust the password requirements to suit your company's desired security level.
Note
To use this, system administrator level permission is necessary.
How to change password policyy
1. Click on "Admin Settings" => "Others" => "Security Settings".
2. Click on the "Password" tab.
3. Adjust password's requirements and click on "Save".
How to apply password policy requirements
Changing the password policy does not apply the requirements to current user passwords. Each user must reset their password after the policy has been changed, to make sure they are following the latest policy. Click [here] for instructions.
Before and after a password expires
Before the password expires
Five days before expiration there will be a message on the user's home screen advising them to change passwords. (There is no way to check the current setting for each user).
After the password expires
Once their password has expired, that user will not be able to log into Sansan, and will be instructed to reset their password.
1. On the login page, the user enters their email address and expired password.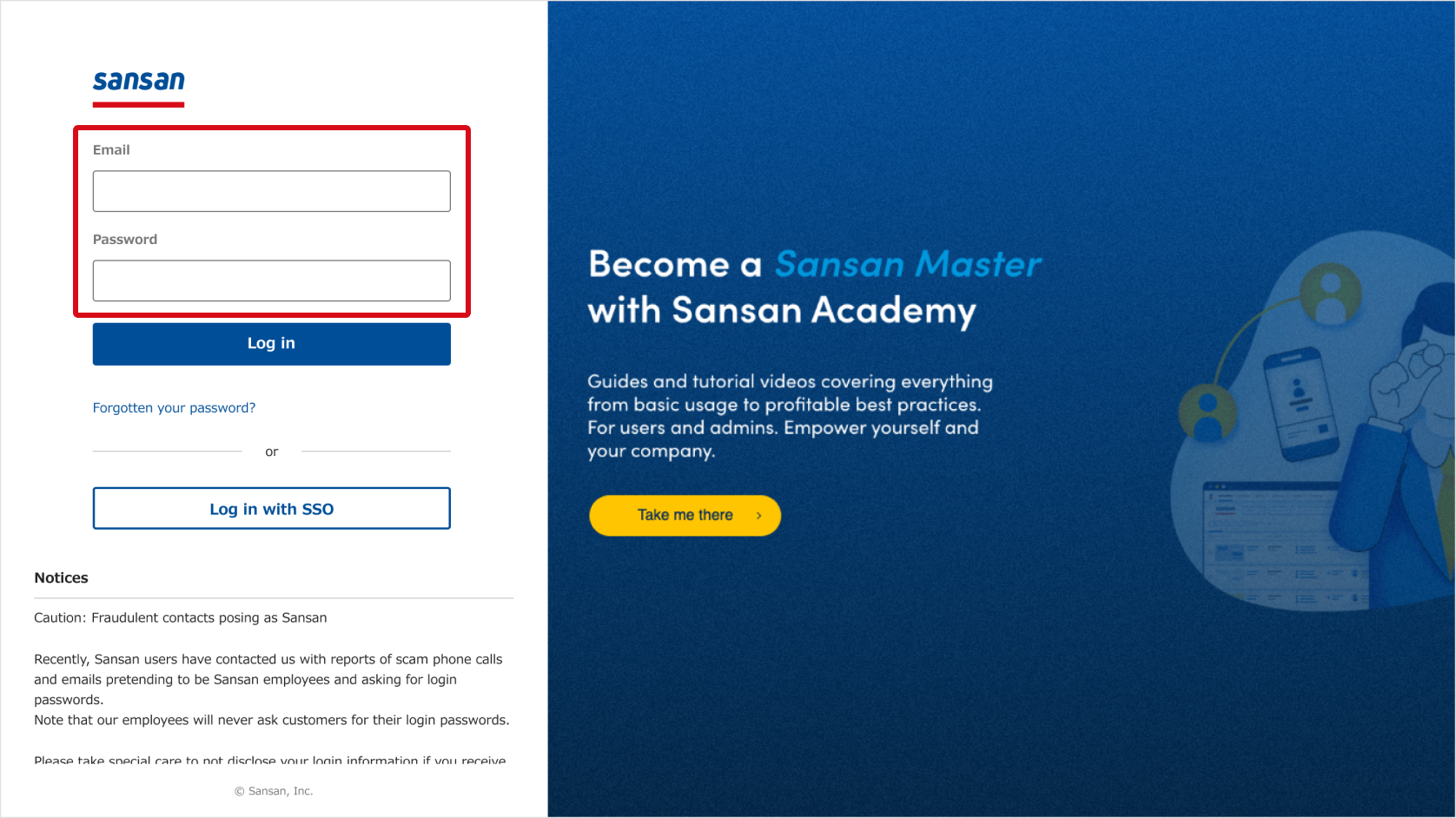 2. Password reset instructions appear. After resetting their password, the user can log in again.