This page explains 'excluded contacts' in bulk mails.
Note
Addressees of deliveries already reserved cannot be changed. After selecting "Next" on the "3-3. Review & Send" screen, the business cards with tags added to them will be addressed. If you would like to add or change addresses, cancel the reservation, edit the list, and then remake the reservation.
If at the time of the reservation business cards that were specified were still being transcribing, even if they have already been changed to data by the delivery day, they cannot be delivered to.
1. What Addressee Filters is
.You can select which contacts to filter out in "3-1. Create Mailing List" of the mail delivery function.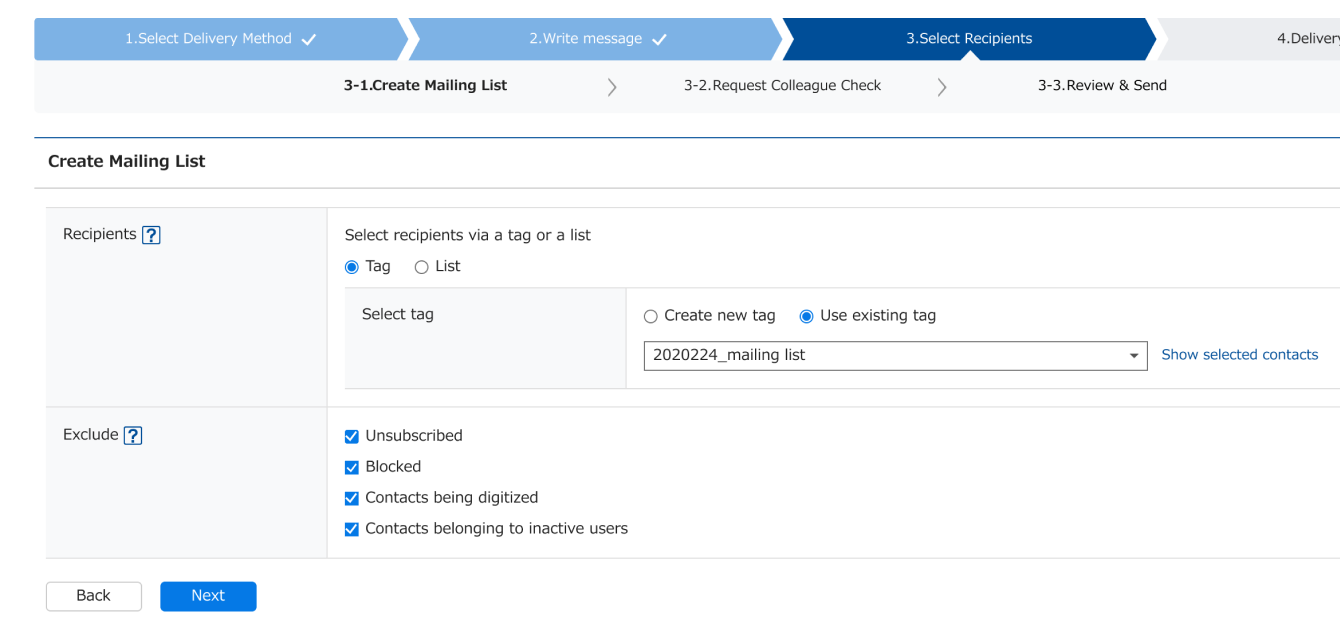 Unsubscribled and blocked contacts are excluded(checked) by default.
| | |
| --- | --- |
| Unsubscribed | Business card email addresses registered in "Bulk Email", "Manage Filters", "Unsubscribed Contacts" will be excluded from the recipient list. |
| Blocked | Business card email addresses and company names registered in "Bulk Email", "Manage Filters", "Excluded Contacts" will be excluded from the recipient list. |