This feature is a paid option. Please contact our sales team or Sansan Support Center if you would like to use it.
Overview
With Contact Inbox, you can easily import contacts from Microsoft 365 (Outlook) to Sansan.We will automatically extract signatures from selected incoming emails and display them as contact suggestions.Admins need to set up this feature before it can be used.
*The service integration settings need to be configured to start use.
Please note that contacts imported with this feature will count toward your digitization quota.
Each user's Sansan login email and Microsoft 365 registered email must match for the user to be integrated.
Go here for Google Workspace (Gmail) integration.
Steps
1. Register directory (tenant) (unnecessary if already set up)
1. Issue directory (tenant)
1. Go to the Microsoft Azure portal page.
2. Go to the Azure Active Directory admin page in the middle.
3. Copy the tenant ID shown under the company name.
2. Open the service integration page
Copy the directory (tenant) ID and go to Admin settings → Integration with other services → Microsoft 365, and enter the permission settings for Exchange Online and the directory (tenant) ID copied above.
*The directory (tenant) ID is shared by both Contact Inbox and Smart Activity Management.
*As authentication is required for each directory ID, settings for multiple directory IDs cannot be saved at the same time (save them separately).
3. Microsoft 365 and integration
After saving, you'll be redirected to Microsoft 365.
Enter your Microsoft 365 admin's email and password.
2. Enable Contact Inbox
1. Enabling
After copying the directory (tenant) ID, go back to Contact Inbox (Admin settings → Contact Inbox), enable, and save. An admin email will be sent notifying that the function is activated.
2. Enabling function for users
Using the checkboxes, specify which users will have access. Then choose to start the integration. Integration can also be started for each user individually.
Integration errors
Errors during integration will display one of the following statuses.
| Status | Cause |
| --- | --- |
| Authentication error | The user doesn't have an account in Microsoft 365. |
| Unauthorized | You don't have permission to access the user's Outlook account. |
| Linkage | If another error has occurred or if the problem persists ever after you tried to fix it, please contact us via this form. |
Deactivating a user
Choose "Unlink" for each user you want to deactivate.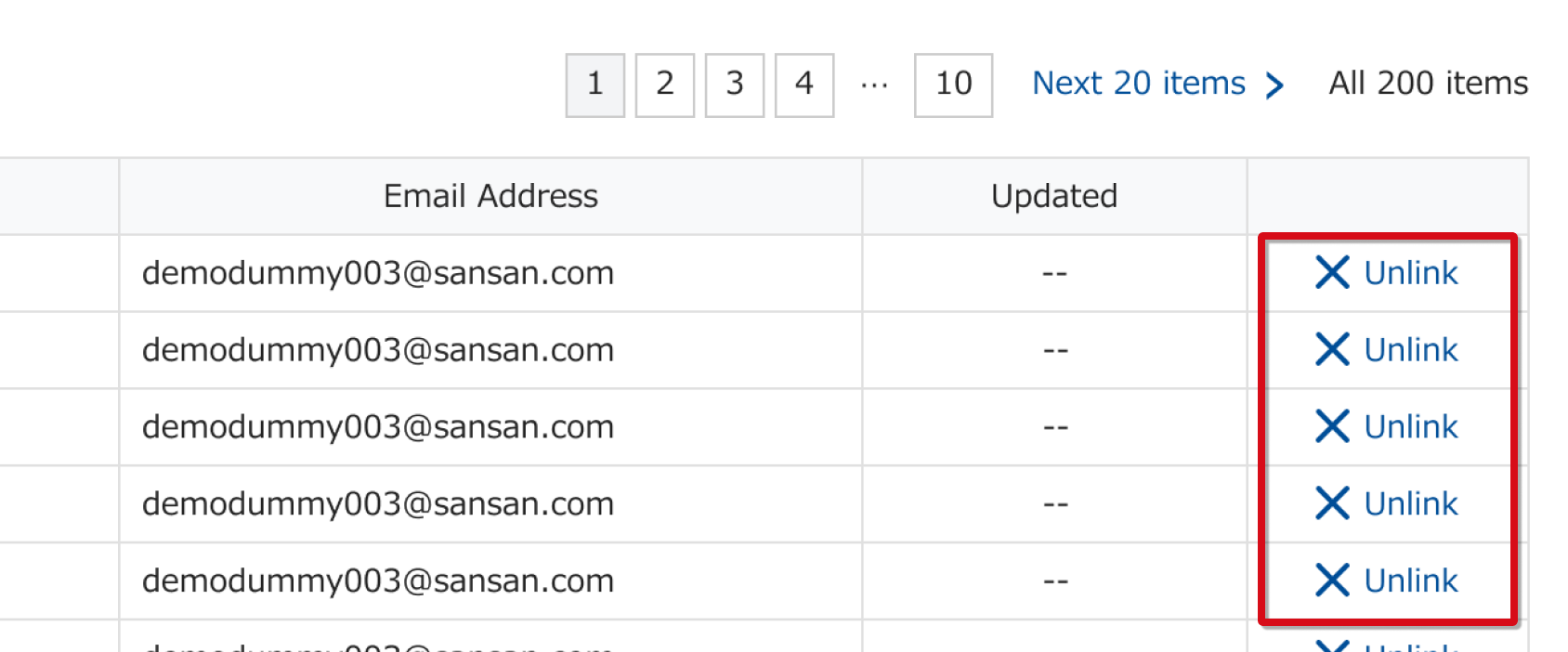 FAQ
Q. What should you do if IP address restrictions are set in Office 365?
A. Contact us through the contact form. Be sure to enter "IP address request for Office 365 integration" as the subject.