You can download a virtual background containing your Virtual Card QR code for online meetings.
How to download your virtual background
1. Log into Sansan and click 'Virtual Card'.
2. Click on 'Virtual backgrounds'.
3. Select a background of your choice and download.
About Virtual Card URL expiry date and access limit
Please be sure to redownload your virtual background when your Virtual Card URL has expired or reached the access limit.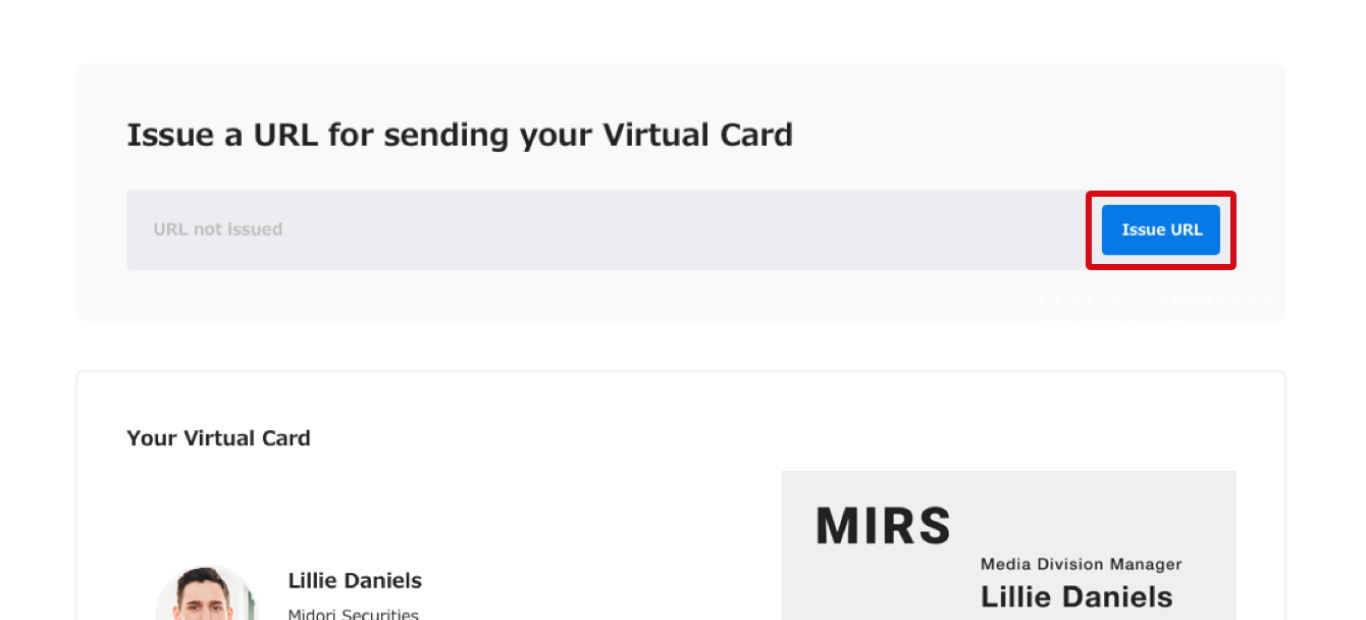 About the company logo in the QR code