Sending your card
1. Access the Virtual Card page.
Accessible from the top right of the screen.
2. Issuing URL
You need to issue a URL which you can then share with others.
See here if you have not yet set up your Virtual Card.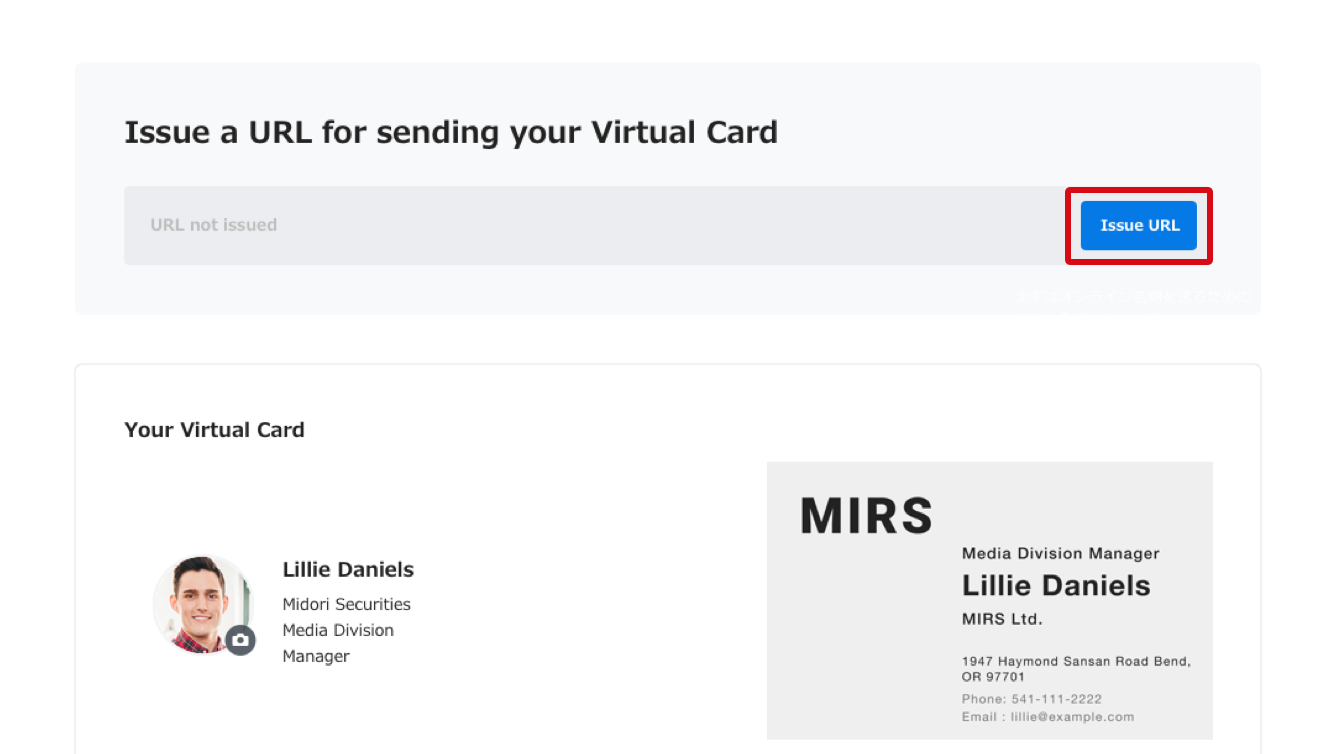 When issuing, you can set the expiration date of the URL and the number of times it can be opened.
Depending on your administrator's settings, you may not be able to edit this.
3. Share the URL
You can now copy the URL and share with whoever you like.
Receiving a card
Open card URL
1. Click the received URL.
2. Click [Accept card].
For Sansan users
3. Click [Add to Sansan contacts].
4. Open Sansan to complete the process.
If you've set up your Virtual Card, you can send it straight back to them.
N.B. Virtual Cards count towards digitization quotas.
For Eight users
3. Click 'Add to Eight'.
4. Log in to Eight to complete the process.
You can also send your profile card back to them.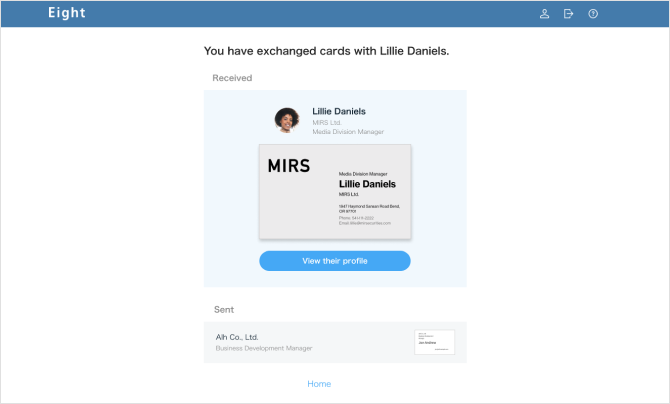 If you are not a Sansan user
3. You can download the card as an image or as a vCard.
Note: vCard is a file format for contacts, compatible with most contact management software.
4. Click the download button and you will be presented with a QR code that will allow you to send your business card back.
5. After reading the QR code, you can upload your business card and tap the [Send button] to complete the business card exchange.
Related Pages