Here we will show you how to connect to the internet if you are using wireless LAN.
How to set up wireless LAN
1. Tap on ICON
in the task bar.

2. A list of access points you can connect to will be displayed. Choose your desired access point, and tap on "Connect".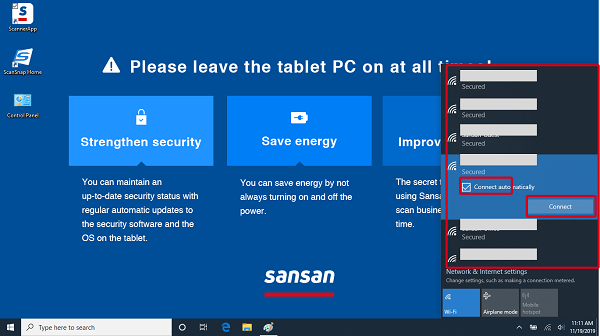 3. If an network security key is required, input it, and then connect.

4. Click on the Scanner App icon on the desktop to open the scanner app.