From the company screen, you can download company information into a CSV file.
Giving the permissions necessary for usage
To download company information, it is necessary to have the permission to download company information and organizations trees.
Settings for permissions for each user can be done on the Add, edit user screen.
The Add, edit user screen is a screen that can only be used by administrators.
Regarding the conferring of permissions, please ask the administrator in your company.
Downloading company information
Select the company you want to download from the list of companies displayed on the company screen and click "Download".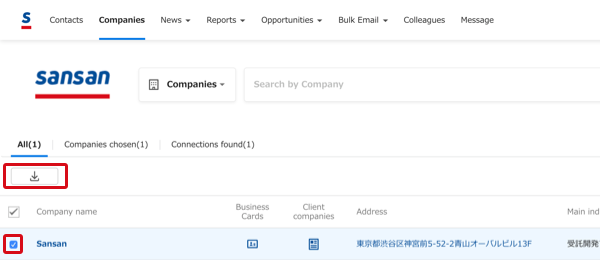 When you set the character code and click the download button, download starts. 
※ Depending on the number of selected companies, it may take time to create files.