With Contact Inbox, you can easily import contacts from Gmail to Sansan.We will automatically extract signatures from selected incoming emails and display them as contact suggestions.
Notes
This function is a paid option. If you would like to use it, please contact your sales representative.
Admins need to set up this feature before it can be used.If you're an admin, see here .
Sansan will save the email for a month to prevent duplication and then delete the data.
Please note that contacts imported with this feature will count towards your digitization quota.
Contents
How it works
Email address, company name, and name are extracted from email conversations.
You do not already have a contact or suggestion matching the extracted items.
Steps
Add a contact
Open your Contact Inbox by clicking the blue icon in the bottom right.

Here you'll see contact suggestions from Gmail. Choose which contacts to add and click 'Add to contacts'.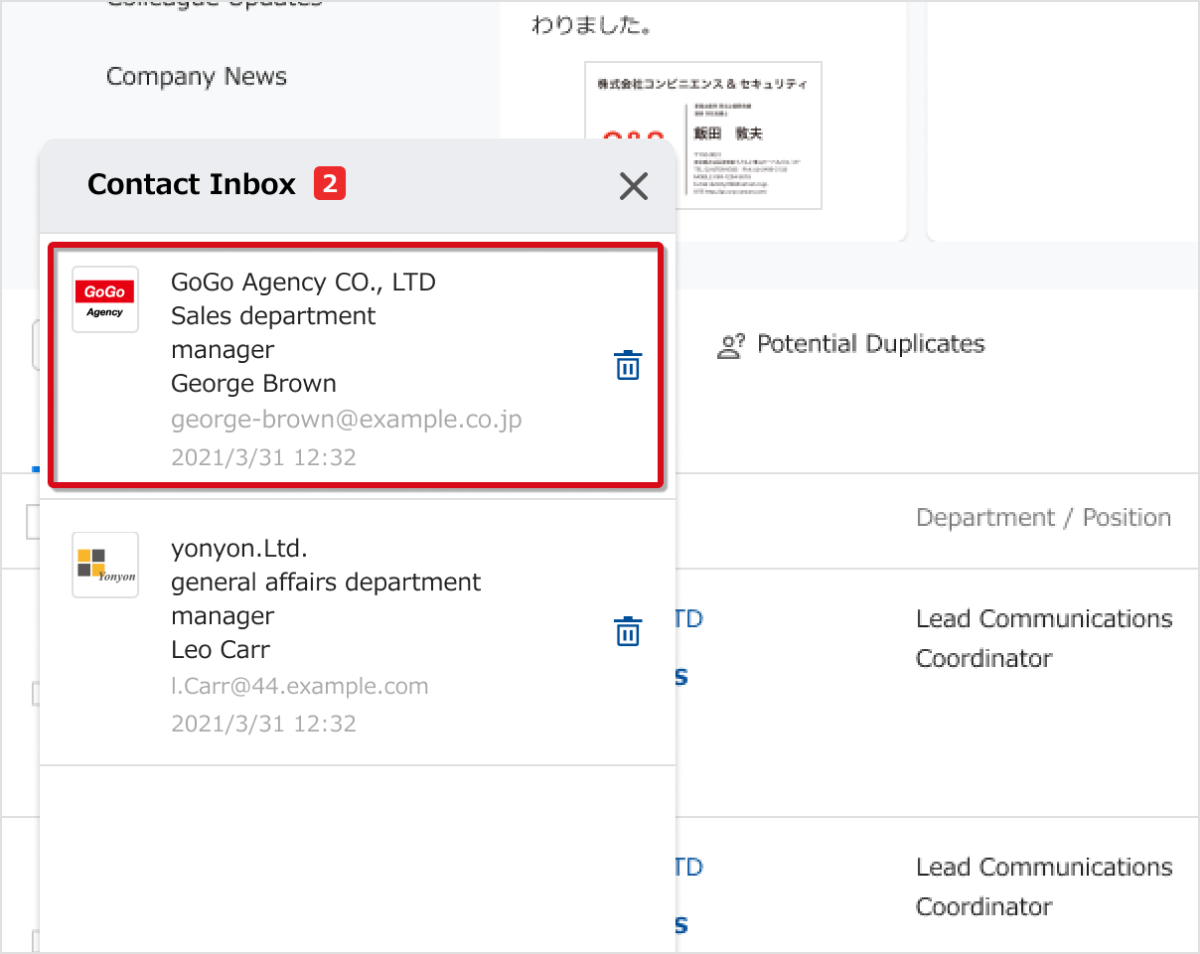 Click 'Check now' to view the contact you added.
You can easily edit their details if needed.
Added contacts will be identified as being from your Contact Inbox.
Remove a contact suggestion
Click on 'Remove'.
Please note that even if you remove a contact, if the contact matches the conditions, there is a possibility that they will reappear in the list in future.